Whatever happened to… Netflix's The Magic School Bus 360° reboot Rides Again
Sometimes things online seem to banish from people's consciousness and no one but the very few can recall…and we just want to know what happened.. We've enjoyed the Magic School Bus Opening and the Live Action parodies but Whatever happened to The Magic School Bus 360 ?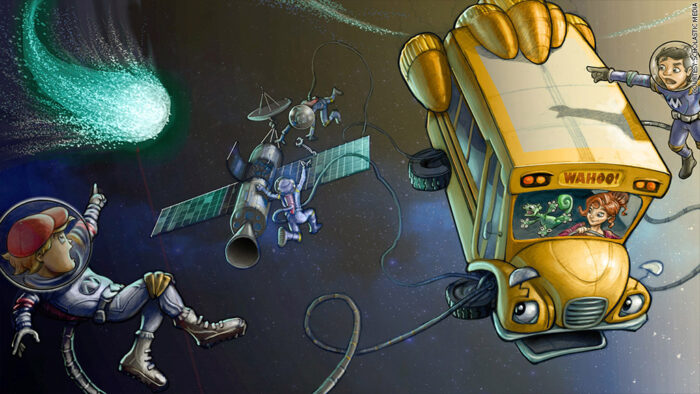 Update: The was renamed The Magic School Bus Rides Again premiered September 29th 2017 on Netflix and here is the review of the first two seasons. For more information on the original Magic School Bus 360 take click here.
For the original research:

Netflix announced a new Magic School Bus cartoon back in June of 2014 produced by Scholastic Media. It was reported pretty much everywhere but ever since then there has been absolutely no news about it whatsoever. It was only ever mentioned that it would launch in 2016 and while the year is not over yet it doesn't seem likely that it will launch this year as we've seen no promotional material or even interviews suggesting the show is still alive. Many shows have been announced and launched since which doesn't help things but doing a little research shows that Netflix and Scholastic partnered with 9 Story Media Group and you can only read a little bit on Canadian websites but the only information besides that is that it's apparently coming in the Fall of 2017, so we have a whole year to wait but apparently it's not cancelled.