Magic School Bus Rides Again Specials; the shortbus
It doesn't seem like The Magic School Bus Rides again revival soft reboot worked very well since it only got two seasons of 13 episodes that perhaps was the original episode order and nothing else. The show lacked the charm of the original magic school bus cartoon and they could've had a great concept as the original pitch for the magic school bus reboot seemed amazing. But it seems Netflix didn't let the idea die and gave us some specials at around 45 minutes each based on the Rides again so let's take a look at them. Apparently the 4 specials are considered like an extra season of the show by some sites.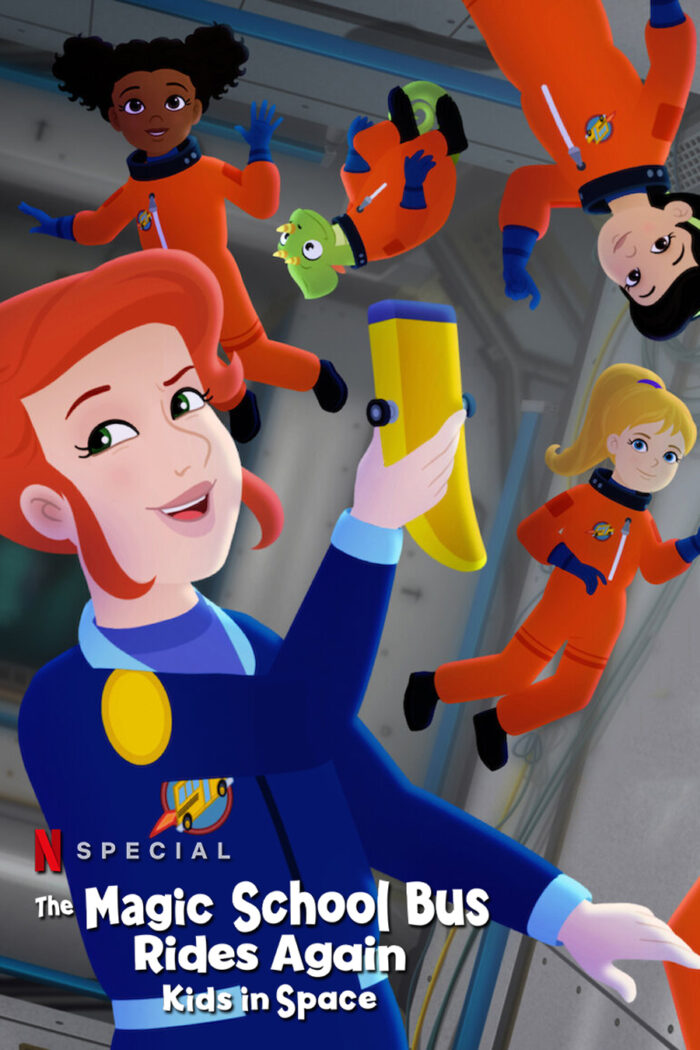 Kids in Space
The kids return to space and we start with action, no intro and straight to the ISS. They let the kids go crazy around with no supervision and do different stuff, we get some facts dropped during this whole time but no actual plot at first. The characters have slightly upgraded models and look a bit better and in general it looks higher quality but the voices and designs still aren't great. Ms Frizzle lets them have their own adventure and it's surprisingly fun and worth enough of a two part episode or "special" but it could definitely have been stronger, and character interaction is not great either, there is little chemistry. There was a jump scare with a beetle walking that seemed like it was happening in real life, scared the hell out of me.
The Frizz connection
Ms Frizz gets split into three during a hot air balloon trip and they are "The Friz" which is her humorous side, "Frizzle" which is her intelligent side and "Fiona" which is her brave side. The kids get spearated with each firzz and have to find how the earth and air currents work to get back together and help join the frizzles together. Each personality has their own quirk and they are able to have fun interactions with the students. They learn and in general it does feel like an "epic" enough adventure for this to be a special. What I'm saying is it doesn't feel like a stretched episode but an actual special. I do like Fiona and Frizzle
In the Zone
The third and final special is the weakest dealing with time zones and does feel like a regular episode stretched out but even as a single episode it's a fairly simple concept to understand which only makes it more difficult to get through. The musical segment and trying to make it seem like there are stakes with the magic school bus glitching and dying just don't work. Don't get me wrong I liked the bus basically dying for a bit but even if it's not a great special it's a new years special episode so that's something but no science here.
Goldstealer
A fourth special was supposed to come out but so far nothing has come out, if it ever comes out then this will be updated, if not then that means it was announced but it never released. We don't know much about what this fourth special would've been either or if it was ever actually made or not. The fourth special came out on DVD as part of the second season in some regions but as of now has not been uploaded to Netflix.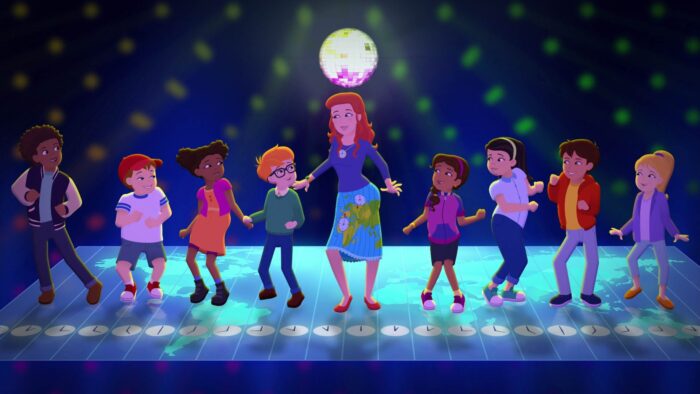 I'm glad we got a few more stories since I think the magic school bus is a great concept, sadly the specials aren't and don't hit the potential that the franchise can become despite being a slight improvement over the show the specials are based on. Perhaps a reboot in a few years in CG would be the best for the franchise since this pesudo sequel that Rides Again tried was just a shadow of its former self.