Jurassic World toys at McDonalds
Jurassic Park has had many fast food promotions over the years, hell it even had one during the re-release of the original movie in 3D at Burger King! With a new movie being released in 2015 I for sure thought we'd get one only to be disappointed that it didn't happen. Apparently no one expected the movie to be that big so not many bothered to license products, once it became a huge hit that even got close to beating the newest Star Wars in over a decade did companies realize they missed the boat but it was too late.
For sure this wasn't going to happen again right? Well we got a hint that it would happen over the holidays when McDonalds released a train set with various franchises including big franchises from Barbie, Transformers, Minions, Hot Wheels, My Little Pony among others. But who was there? The T-Rex with a Jurassic Park fence branded Jurassic World. But when we saw that they announced their toys for June….Jurassic World was missing instead we had some Incredibles figures.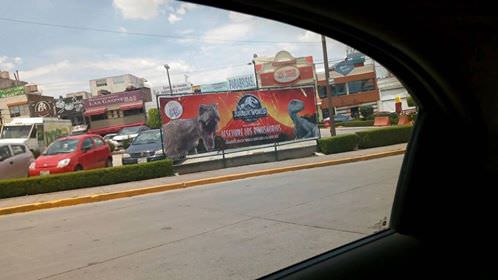 Luckily, this was only in the US and at least Latin America/Europe did get Jurassic World figures. Driving by and seeing a huge marketing blitz that the first Jurassic World movie lacked was great, Universal realized that Fallen Kingdom was their 6 foot turkey and needed respect. Walking in to McDonalds full of Jurassic Park memorabilia will always be cool no matter the age. Now, let's take a look at the commercial:
We took a look at the previous Jurassic Park fast food commercials in a previous post, but now we're going to take a look at this one for Jurassic World Fallen Kingdom. They re-create the shadows and tension of the movie very well and fits perfectly with not only the franchise but their previous commercials. It's really quite cool.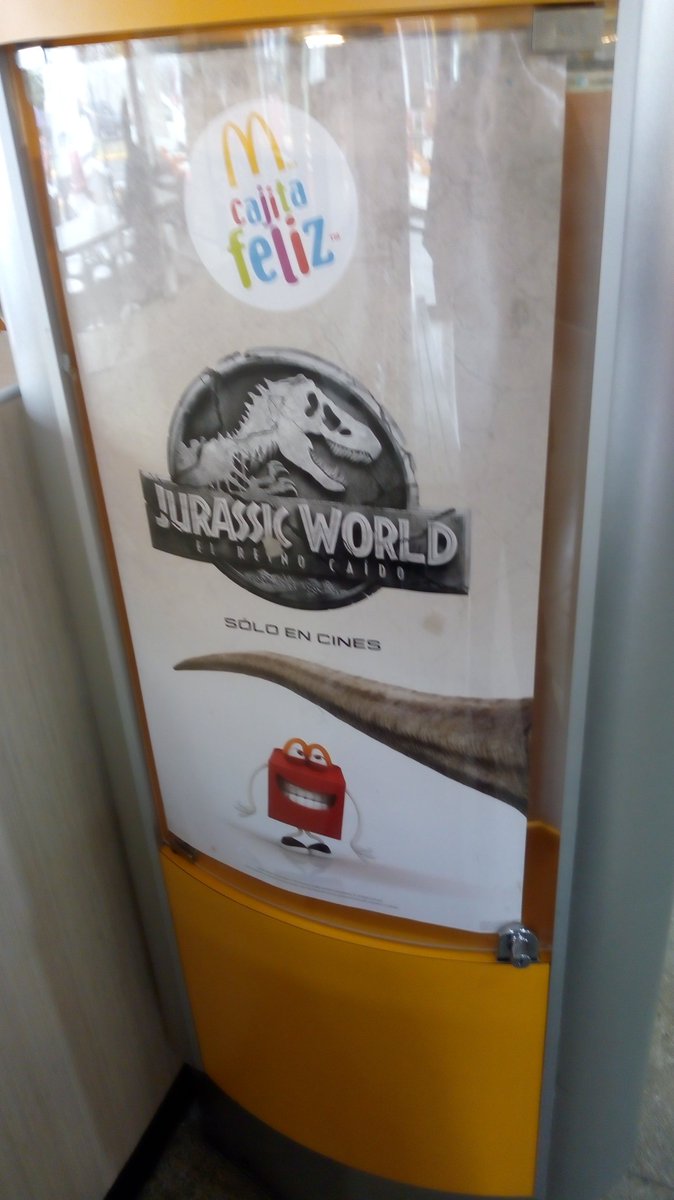 As far as the figures they could be better but they aren't horrible either. The main problem with them as it is with most fast food toys is that they include some type of stupid gimmick. Here they include some magnets so the dinosaurs can "fight" and you can make their heads move. It doesn't work very well, but at least the figures are quite big!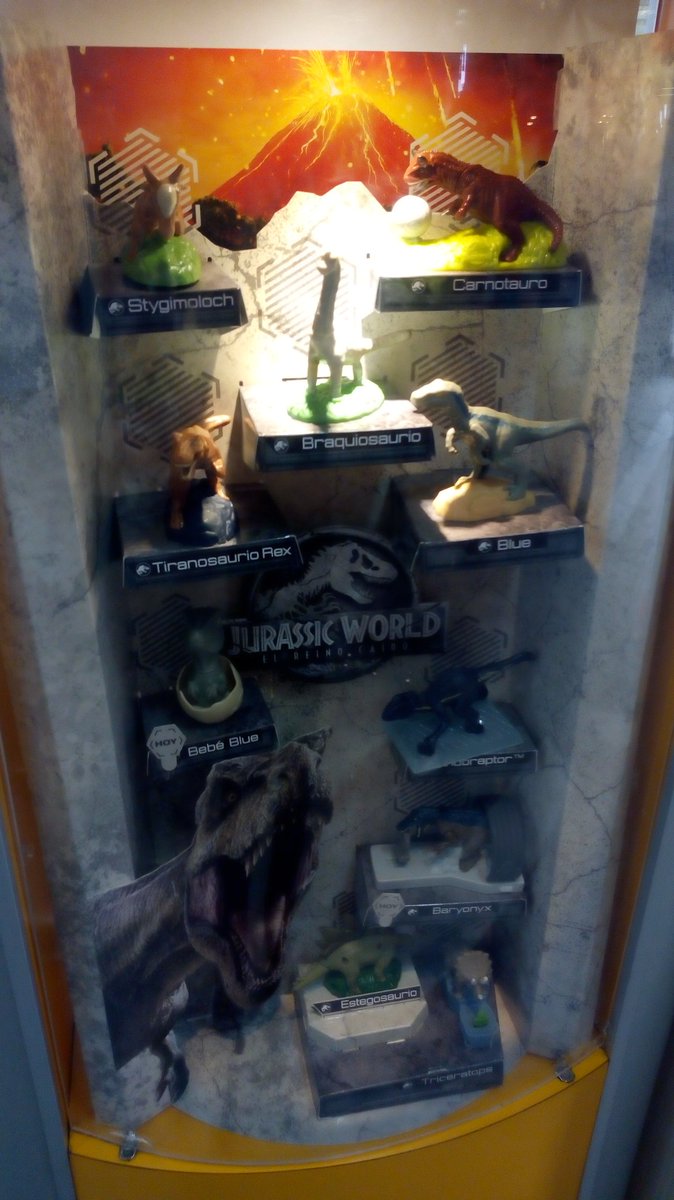 I got Baby Blue since it's a cute bobble head type figure and the Indoraptor since it's a one of a kind dinosaur for this movie that will be difficult to get any merchandise later on. I'm not sure if I'll be collecting the whole set but I have a few hours to still decide before they change them up.
If you enjoyed the article or have any thoughts let me know by commenting below or by tweeting at me. You can also share the article or hit me up an email with your thoughts, it's nice to hear from other fans.