Three Horror Themed Music Videos: Music Match Vol. 16
It's October and we need to check out some horror themed Music Videos so here have 3 especially selected horror themed Music Videos. There really isn't a lot of selection at least of quality that you can when it comes to horror themed music videos, so here we have a fun mix of horror themed that may be cheesy and fun or even a great one sneaked in at the end.
Murderdolls – Dead In Hollywood
Anyone remember the murderdolls? They tried to be a thing and I completely dismissed them but I can see where I went wrong now. Not really the type of music I"d ever care for but what I saw as trying too hard is actually just them trying to be more fun and theatrical and I can't blame them. The band had Wednesday 13, members of Static X and Slipknot to make this horror-punk genre a thing. The band goes from playing in a hospital since they're vampires I guess to a tv studio taping for whatever reason. Lyrics like "Hey Frankenstein, I heard you SUCK!" is what makes this worth remembering today.

Danzig – Wicked Pussycat
This video was encoded in the mid 00's and it clearly shows but it's all we got for now and after leaving the Misfits, Glenn Danzig was able to have a solo career for a while and with this album 777: I Luciferi it was his chance to come back with a hit. The video seems straight out of the 80s but with more sex to be sure to be relevant. You see him singing with random black claw gloves that are pretty cool and all he has going for with scantily dressed cat girls to distract you and succeeds at it. The song is catchy enough but it's best not to think too much of the lyrics since it's quite entertaining when you don't think about it too much
Rob Zombie – Dragula
Sort of a boring pic since most of Rob Zombie's music videos are horror themed but he's also the one who has handled them the best. I decided to choose the one song that was featured in every other video game of the 2000's and the one dedicated to Herman Munster's car "Dragula". His retro inspired but quick edits and theatrical way not to mention the catchy lyrics totally sell the video and the reason he was able to become so big as he's damn entertaining.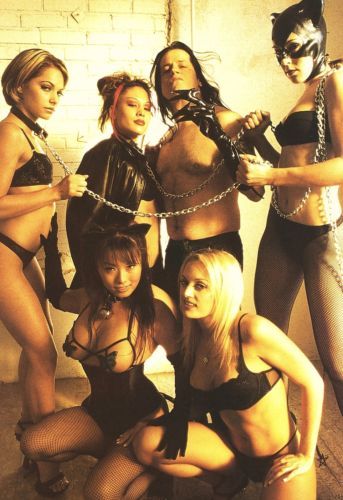 If you enjoyed the music or have any thoughts let me know by commenting below or tweeting at me. You can also share the article or hit me up an email with your thoughts, it's nice to hear from other fans.