TMNT Adult Parody Ten Inch Mutant Ninja Turtles
I've always found porn parodies to be really dumb but when I saw the trailer to the WoodRocket Teenage Mutant Ninja Turtle video pretty entertaining oddly enough. The turtle costumes are pretty good, Casey Jones does look decent and April O'Neil the porn star as the real TMNT April O'Neil works great and she had already gotten some fame for her April cosplay for many years and not just her artist name. I think curiosity got me to watch it but I don't even understand how anyone can get off to a parody like this but there are tons and not just for Star Wars and Marvel but also cartoons like Flintstones, Simpsons and Pokemon so I guess there's a market.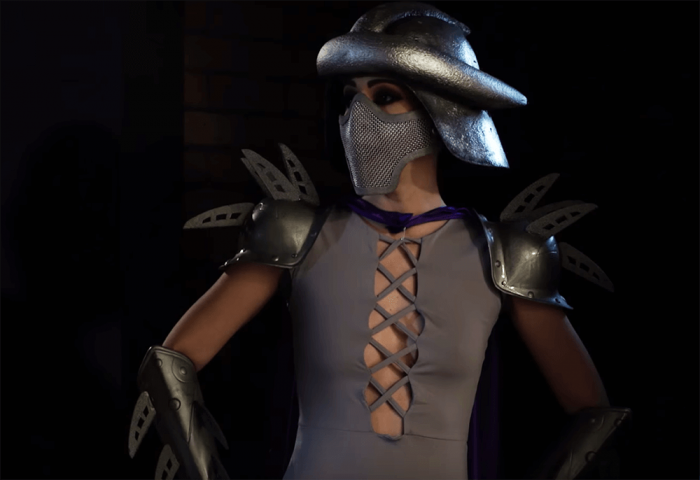 After watching it, I saw that it's entertaining enough, while it's a review of the xxx movie, it's not really graphic in anyway so it is SFW. The intro is pretty much like the trailer telling their story which is slightly more NSFW than the youtube version with still drawings and we see Splinter who looks like a giant pillow and it's awesome. The theme song is entertaining and wow they're very creative with the names of all the characters. We then get most of the turtle scenes which are not really pornographic just "adult" jokes and they're pretty bad but they got me to chuckle a few times. "Spreader" looks pretty good as the Shredder but she doesn't really appear more than what she did in the trailer and that's a shame, some action scenes with her wouldn't have been bad.
Once Casey "Bones" arrives, who doesn't look as much as Casey once his mask is off, it cuts away from the turtles fighting and it's basically a standard old school porn movie, nothing special really. April O'Neil is actually not as attractive as I thought she'd be, at least not based on this film; I had only ever seen pictures of her in her April cosplay at comic conventions so my expectations were naturally high but never in any of her movies, regardless further research will be needed to make a final judgement. I found it funny that she had an 80s bush not sure if that was a reference or if that's just her style that she goes with down there though.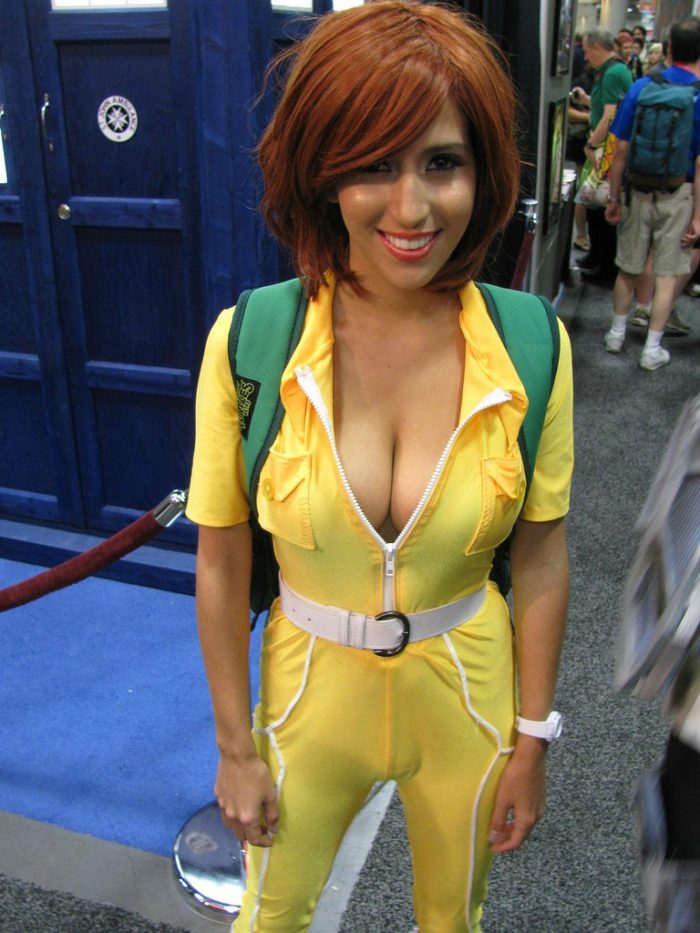 It's also funny hearing the random grunts of the turtles fighting while they're having sex and sometimes it cuts back to the turtles fighting which is odd for those who were actually invested in the porno part. There was more attention to detail than I would've expected in certain things. I was glad that the action was basically just April with Casey since I actually expected the turtles to be on the action since I thought that was the point of the parody but of course that was mostly a plus, well that is until the end at least.
Things did get a bit weird turn after they defeat the spreader, just so odd to see the turtles doing a bukkake scene with April and green "ooze" coming out of their "10 inchers", I guess now the title makes sense. I wonder if people actually get off to stuff like that since those scenes appear to be more prevalent in other porn parodies, without that it would've been a more standard adult movie just set in the TMNT universe. Definitely not needed and weird, would've preferred more spreader action instead and more April I guess.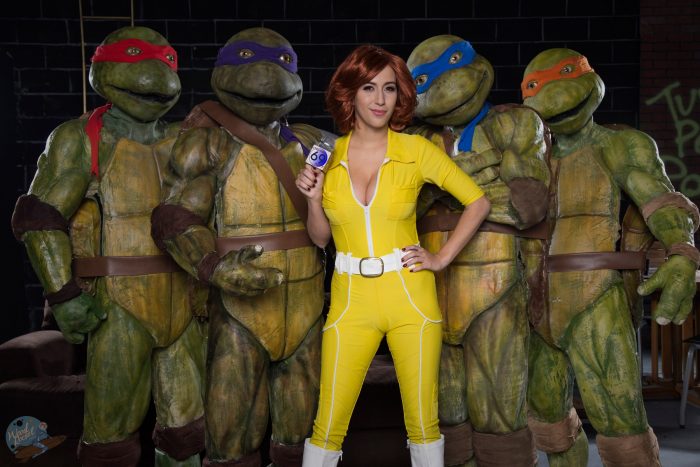 Overall I think it's worth watching for novelty value alone, as porn it's fairly mediocre but it's definitely amusing. I had never watched an adult parody before as mentioned but I think the other ones are liekly much worse than this from the small clips others usually posted online. Never thought I'd give my thoughts on this but here it is, for more odd but friendly TMNT content click here.